Fred Mosesman
Fred has been in the residential real estate development industry for over 30 years. His expertise includes operations, management, acquisitions, zoning/entitlements, residential construction, sales and marketing of thousands of residential homes. These properties include mid-rise condominiums, townhomes and single family homes in the New York, New Jersey and Pennsylvania region. From 1999 to 2007, Mr. Mosesman was the Executive Vice President and Chief Operating Officer for the New Jersey Division of D.R. Horton (NYSE: DHI), one of the nation's largest residential home builders. In this capacity, Mr. Mosesman was responsible for the day-to-day operations of the division. He has earned a Bachelor's of Business Administration in Accounting from Brooklyn College.
Eli Kramer
Eli Kramer has been a principal in real estate development companies since 1976, constructing over 6,000 units of housing in addition to developing retail and office space. He is the owner of CJ Management, LLC, a real estate management company that oversees the management of residential and commercial properties. His expertise includes a deep knowledge of the legal and business issues related to the acquisition and entitlement of residential units; infrastructure development, construction, sales and marketing, zoning issues and property management. He has provided advisory services to financial institutions and investors on distressed real estate assets nationwide.
Tracy Kramer
Tracy  joined Suncrest Builders in 2016. Ms. Kramer brings 20+ years of experience, spanning the family office, private equity, banking, broker dealer, and public accounting industries. Prior to joining Suncrest, Ms. Kramer served as Controller for Julian Robertson at Tiger Management LLC, as well as Controller for William Mack at Solon Mack Capital LLC. She also worked at a high end Interior Design firm in Westchester County.  Ms. Kramer began her accounting career at Arthur Andersen LLP before spending six years at BBVA Securities LLC. Ms. Kramer received her Bachelor of Business Administration in Accounting from Emory University in 1999, and her Interior design certificate from SUNY Purchase in 2014.  In addition to designing for Suncrest, she founded her own firm TKV Interiors.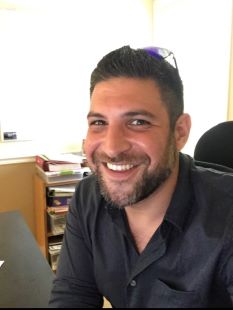 Brian began his career in 1998 and, for over a decade, managed operations for four apartment communities totaling 860 units, during which time, he oversaw a $25 MM capital improvement program. In addition, Brian oversaw tenant fit-up construction at several commercial office buildings. In 2015, he joined Suncrest Builders and oversaw the reconstruction of an apartment building totally destroyed by fire. Following this, Brian managed the construction of 28 new apartment units, along with a clubhouse and maintenance building. Currently, as a partner, Brian oversees single-family construction of projects in Marlboro and Manalapan.